SpongeKid SlightPants

Created by

SpongeWriter123/Thoughtful Productions Inc.

Executive Producers

SpongeWriter123

Directed by

SpongeWriter123

Opening Date

January 23, 2010

Format

Life / Comedy

Running time

10 minutes

Original run

January 23, 2010 - March 18, 2010
April 26, 2010 - present

Status

Running series
SpongeKid SlightPants is a fanfictional spin-off of SpongeBob SquarePants created by SpongeWriter123/Thoughtful Productions Inc. It is about Spongebob's and his friends' life as kids!
Here I explain how Spongebob's and his friends' life look like as kids
Spongebob and his future neighbours life with their parents
Spongebob and Squidward go to the school, but Patrick dosen't because of his lazy nature

Squidward is good student, but Spongebob is better, what makes Squidward jealous

Mr. Krabs and Plankton go to the university and are still best friends
Spongebob, Patrick and Squidward are not neighbours. They live in different parts of Bikini Bottom

Squidward lives in downtown Bikini Bottom
Spongebob lives near of Jellyfish fields
Patrick lives in border of Bikini Bottom

Spongebob don't have a pet (Gary)
Spongebob, Squidward and Patrick are not familiars
Episodes
Edit
Season 1 (January 23, 2010 - May 3, 2010) / 10 episodes
Edit
Title Card
#
Title
Airdate

Written by

101

"Pilot (SpongeKid SlightPants)"
January 23, 2010
User:SpongeWriter123
First day at school. Patrick doesn't want to go to school, so Spongebob helps him. Squidward meets them. Everybody becomes familiar. Spongebob and Patrick become best friends. Spongebob gets good marks and Squidward, who gets quite bad marks, is jealous. But Patrick gets very bad marks and ends up flunking!

102

"I Want My Pet"
January 24, 2010
User:SpongeWriter123
As Squidward makes trouble for Spongebob at school, the teacher sends Spongebob home. However, Spongebob have nothing to do and he asks his parents for a pet. When he finally gets the right to have a pet, Spongebob takes his new pet snail home and names it Gary. However, soon his pet becomes more important than Patrick and school. At least one good thing happens - Squidward is happy!

103

"S.C.H.O.O.L. Zapper"
January 24, 2010
User:William Leonard
Plankton despises school, calling it a "Stupid Crummy House Of Over-Learning, and plans to make an end to education by making a 'Skool Zapper' to zap teachers to outer space! Can Sandy, SpongeBob and Patrick dismantle it?

104

"SpongeKid TalentPants!"
January 26, 2010
User:SpongeWriter123
In school is talent show. Squidward is dancing, but Spongebob blowing bubbles. However, Spongebob wins, what makes Squidward jealous ; Mr. Krabs and Plankton take part of talent show with their patties, what starts their life-long rivalry!

105

"Bad-Noodle Star"
April 26, 2010
User:Bigman602
Patrick goes to school and is suspended for hitting the teacher; Eugine and Plankton start a food fight when they serve as chefs with their patties while the cook is away

106

"Science Frenzy"
April 26, 2010
User:Bigman602
Everyone is making a project for the "Annual Bikini Bottom Elementary Science Fair", and everyone is making really advanced ones too.

107

"Teacher's Pets"
April 27, 2010
User:Bigman602
Miss Fisher is out sick and Plankton becomes substitute teacher and fools the kids into stealing the Krabby Patty Formula; Meanwhile Mr. Krabs takes his father's place as owner of the Krusty Krab.

108

"No Game"
April 27, 2010
User:Bigman602
Everybody is playing dodgeball in gym class. It's the Krabbies vs. the Planktons. Who will win?!

109

"Plankton The Bully"
April 27, 2010
User:SpongeWriter123
Desperate for Krabby Pattie Plankton "becomes a bully", but because of "some" facts, he's not able to change anything with this, being bullyed himself!

110

"Baseball"
May 3, 2010
User:SpongeWriter123
Sandy wins everybody at baseball, and starts to pride too much about this, making others angry. Soon, others start to plan a revenge on her...
Season 2 (December 8, 2010-Present)/ 10 episodes
Edit
Hi there!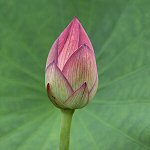 Welcome to this Wikia, and thank you for your contributions! We invite you to log in and create a user name.
Creating a user name is free and takes only a minute and it gives you greater anonymity if that is your wish. In addition, it is easier for other contributors to ask you questions and help you.
Of course, we hope you continue to make contributions, even if not logged in.
If you are new to Wikia or wikis in general, please visit the Community portal for an outline of some of the main parts of the site and links to pages that show you how to edit.
Discussion of any aspect of the site, and enquiries, can be made at the Forum or on the "discussion" page associated with each article. Please sign and date your contributions there, so that readers know "who to talk to" and whether your message is probably still of current interest.
Please add your name if you would like a job on the series.
SpongeWriter123: Creator, Executive Producer, Head Writer, Director, Cleaner (Season 1 - Present)
William Leonard: 2nd Position Writer, Storyboard Artist (Season 1 - Present)
Bigman602: Writer, Artist, Editor (Season 1 - Present)
Ferb123: (Writer)